Hungarian Business Delegation Visit in Kazakhstan
Delegation of the Hungarian Chamber of Commerce and Industry and the Ministry of Finance along with LAC Holding Zrt. attended a business forum in Kazakhstan from 28 to 30 April 2019. Never before has such large Hungarian business delegation visited Kazakhstan. The main purpose of the visit was to strengthen Hungarian-Kazakh economic and cultural partnership. In the Business Forum, following the speech of Mihály Varga Minister of Finance, László Horváth, Chairman of the Hungarian-Kazakh Business Council delivered his speech. László Horváth holds the title of the Honorary Consul of Kazakhstan for more than 20 years. In his speech, he emphasized the enormous opportunities that Hungarian companies have in Kazakhstan especially in the fields of education, culture and agriculture.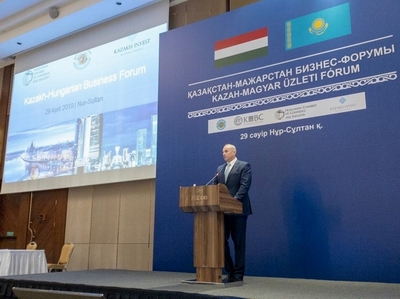 Several cooperation agreements have been signed during the Business Forum to reinforce closer cooperation between the two countries.
At the Business Forum, a lecture was held by Aidos Karibzhanov, deputy-manager of LAC KZ, a subsidiary of LAC Holding Zrt. In his presentation he highlighted that the company has nearly 30 years of business experience. Colleagues with extensive connections in Kazakh business world, working in both Nur-Sultan and Almaty offices, provide support to Hungarian and Kazakh companies to enter into each other's market.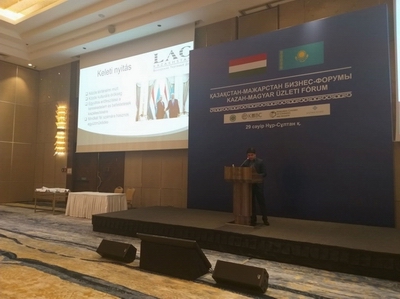 László Horváth Chairman and CEO of LAC Holding Zrt. helped several Hungarian companies to find Kazakh partners, either in his capacity as an honorary consul of Kazakhstan or via his company.
László Horváth also met with the mayor of Nur-Sultan during his visit.